Embark on an enriching family trip to Morocco
Traveling to Morocco with children
Initiating conversations about a family business in Morocco inevitably ushers in a fresco of reactions. There is a spectrum of emotion: fascination with its image as an exotic North African gem, tale of awe-inspiring adventure among those who have walked its trails before, and a tinge of apprehension among those who ponder its safety as a refuge for a family vacation. especially with children in tow.
If, like me, you're looking for a departure from the ordinary, a journey that carves lasting memories that transcend the usual poolside retreats, then Morocco emerges as the ultimate destination. It unfolds with a cultural tapestry that stands out for its uniqueness, just a three-hour flight from the heart of Europe and surprisingly emerges as one of the safest havens in my travel repertoire.
A moving embrace of family culture
Morocco extends a gentle embrace to families, creating a canvas of warmth where children are welcomed with heart. The inviting climate fosters an evening tradition, bringing Moroccan families together to share precious moments. After-dark strolls through the Medina reveal a tapestry of scenes: Moroccan families gathering in restaurants, cafes, meandering the bustling souks and reveling in lively entertainment in bustling squares.
Plan your family adventure
Contemplation of the optimal juncture for your family escapade is worth consideration. The summer months of July and August coincide with the school holidays, attracting numerous families to the Moroccan landscapes. However, the summer heat can be intense, with temperatures soaring up to 55 degrees Celsius! To escape the heat, a journey along the Atlantic coast or to the cooler havens of the north is a refreshing alternative, promising a more temperate and pleasant experience.
Essaouira: happiness by the sea for families
Regardless of the season, Essaouira, a charming coastal jewel, beckons as a family paradise. A range of kid-focused activities await you here: camel rides along the beach, invigorating swims, thrilling surf and kitesurfing sessions, exploration on horseback and exhilarating quad bike adventures. The serene souks contrast with those of Marrakech, providing a tranquil atmosphere ideal for browsing, especially with younger explorers.
Optimal months for exploration
April and May usher in pleasant temperatures, making them the best months for exploration. Please note that Ramadan may coincide with this period, potentially affecting certain activities. Travel during Ramadan is common, although some closures may occur. September to November is also a prime window, offering pleasant weather without the intensity of the summer heat. It is essential to recognize the trade-off between the quieter summer season and the busier but cooler spring and autumn periods. Families with children who have to go to school will find the Easter and Halloween holidays suitable for a getaway.
Traditional Moroccan accommodations, known as riads, encapsulate the essence of the country. These guesthouses or hotels are designed around central courtyards, often featuring fountains or pools. While riads offer a magical experience, be aware that sound travels within their structure, which could impact families with exuberant children. A blend of riad living for an immersive meeting and hotel stays for family-friendly services could find a harmonious balance. The hotels, with their swimming pools, children's activities and shuttle services to the Medina, cater to different preferences.
During our family's Moroccan odyssey, we spent four nights in a Marrakech riad, embarked on a three-night trip to the Sahara desert, and concluded with a five-night all-inclusive resort stay that cost no a fortune. This fusion of tradition, adventure and relaxation has captured the essence of Morocco, creating an unprecedented holiday narrative.
About Marrakech with children
Marrakech is a lively city and there are sure to be plenty of family-friendly activities to do here! From cultural attractions like the Bahia Palace and the Saadian Toombes to stroll through, to parks and gardens like the Jardin Majorelle, there are a variety of outdoor experiences for you and your kids to enjoy together.
One of Marrakesh's best known tourist destinations are the souks, covered markets selling everything from jewellery, spices, carpets, clothes, shoes, leather goods and anything else you can think of! They can be a bit crowded and chaotic and, particularly in Marrakesh, the vendors can be quite forward with their selling propositions!
I would recommend not bringing a pram/pushchair, but using a sling for an infant or toddler if possible (the streets are narrow and the cobblestones are bumpy!). There are also numerous motorcycles, bicycles, scooters and carts that busily travel the pedestrian paths. Dress your little ones in bright colors and hold their hands when you walk. They will love the colorful sights, lights and discovering new things here!
The central square, Djemaa El Fna, comes to life and is full of activity in the evening when it's nice and cool. There are musicians, snake charmers, henna artists, food stalls and lots of families with children strolling around soaking up the atmosphere.
While it's relatively safe (compared to other cities I've traveled to!), you need to be on the lookout for pickpockets and scams, as you would in any busy place. Animal keepers and henna ladies can be a little assertive, so you'll need to be too! Visiting Djemaa El Fna with your children is an experience you will always remember!
A trip to the Sahara desert is one of the most amazing adventures you can take with your kids while visiting Morocco! This trip will take your family through the High Atlas Mountains, Berber villages, UNESCO World Heritage Sites and into a remote part of the desert where you will take a camel ride to a nomadic campsite to spend the night glamping under the stars!
It's a long drive though – it takes 9/10 hours of driving from Marrakesh, if that's your starting point! When I went with my kids, we did it for three days. We stopped at the Dades Gorges for the first night, spent the second night in the Sahara and returned to Marrakech on the third day.
My advice in hindsight would be to do the family trip over four or five days, as that means less extended travel periods. There are so many family-friendly activities on this excursion that, in my opinion, a family vacation to Morocco with kids wouldn't be complete without a trip to the desert.
Some final tips for traveling to Morocco with children:
When in Marrakesh or any of the other cities, food options for the pickiest of eaters won't be a problem! However, if you're taking a guided desert trip, for example, you'll stop at places with more limited menus. They usually offer some type of pasta dish and some type of pizza, but you may need to be prepared with some travel snacks, drinks and water – just in case!
Bring lots of layers! The weather is usually warm during the day, but it can get a little cooler at night, depending on the time of year you travel. Plus, you may be commuting from air-conditioned vehicles to the sun and vice versa! Sunscreen and hats are a must!
Ten days or two weeks is a good amount of time to spend while traveling to Morocco with children. That's enough time to not feel too rushed trying to fit everything in, and you can enjoy your family adventure to the fullest!
You can get around Morocco by bus, train or by renting your own vehicle. I would still recommend an organized guided tour to the desert as it is a long journey. This way you can relax and enjoy it, and you can let your driver know when you need to stop with your little ones.
Although there are no particular health problems when traveling to Morocco (no more than traveling to any other country!), I would recommend buying health insurance if you are traveling with children – it is better to be safe than sorry!
Marrakech tour with children
A tour that will take you from your hotel in Marrakech and introduce you to the desert, villages and mountainous regions of the great Moroccan Sahara.
3-day tour from Marrakech to the Fes desert with 2 nights (first night in Boumalne Du Dades or nearby in a hotel and second night in a camp in the Sahara desert).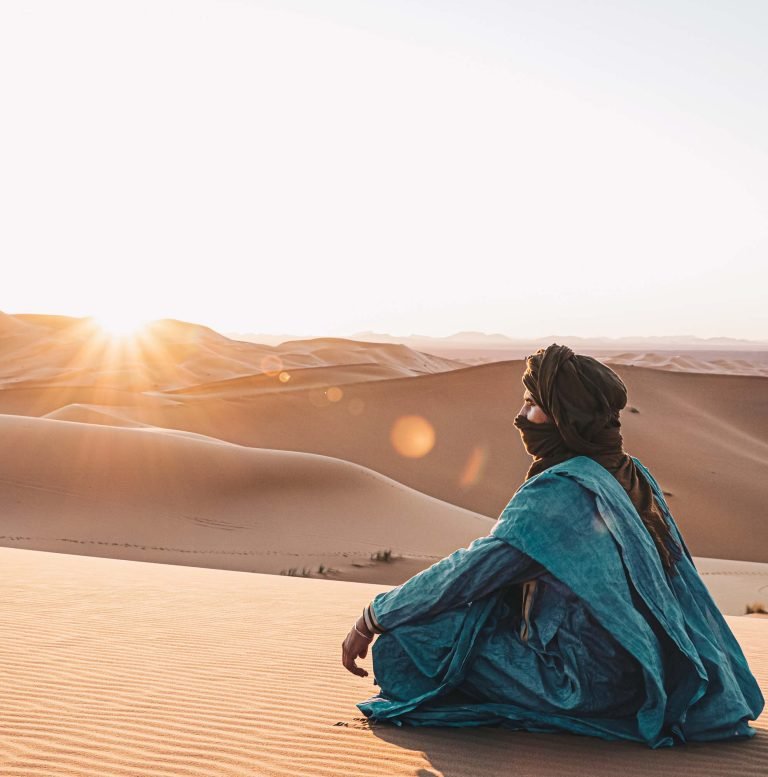 This day trip from Marrakech to Casablanca reveals the charm of Morocco's most cosmopolitan city....
Recent posts in morocco desert travel tours blog